We are pleased to inform the general public that the school of post-basic psychiatric Nursing Yaba admission application form for 2023/2024 session is out and applications are invited from suitably qualified candidates for admission into the above named school for 18-Months Course.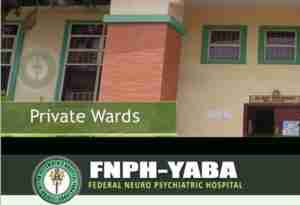 READ ALSO: School of Nursing UCH Ibadan Nursing Admission Form 2023/2024 Out On Sale
ENTRY REQUIREMENT
Interested candidates must be registered Nurses with at least one year post qualification experience with a valid current license and must possess five (5) Credits at O'Level in the following Subjects: English Language, Mathematics, Biology, Chemistry and Physics. Combination of results should not be more than two (2) sittings of the same examination body.
How To Apply for School of Post Basic Psychiatric and Mental Health Nursing Admission Form 2023/2024 Academic Session
STEP 1: Payment of non refundable fee of N10,500 (ten Thousand Five Hundred Naira Only) should be paid to any bank. Log on to www.remita.net
STEP 2: Click on payment to Federal Government Agency. Type Federal Neuro – Psychiatric Hospital Yaba, on MDA, select service / purpose chose Form, then complete the rest of the page and generate RRR Number for payment to any commercial bank for payment.
STEP 3: Make a photocopy of the receipt with applicant's passport on the left hand corner.
STEP 4: Collect the admission form from the School of Post Basic Psychiatric I Mental Health Nursing.
STEP 5: Submit completed application form with photocopies of relevant documents (including credentials, photocopy of receipt, and application letter) in a big brown envelope on or before the closing date.
Closing Date of Form
The sale and submission of application form is yet to be announced by the management of the school.
Course fee: Details will be provided on Admission.
Details of Examination
Qualifying Examination Date: Not announced
Time of Exam: 10:00 am. Prompt
Venue of Exam: School of Post Basic Psychiatric/Mental Health Nursing, Yaba, Lagos.
IMPORTANT NOTE
Applicants should bring along writing material and original receipt and examination slip with the certified passport photograph to the examination venue.
For further enquires please contact:
The Head
School of Post Basic Psychiatric/Mental Health Nursing,
Yaba, Lagos.
Signed:
DDNE / HEAD OF SCHOOL
FOR: MEDICAL DIRECTOR
FEDERAL NEURO PSYCHIATRIC HOSPITAL, YABA.
Hope this is well understood? the 2023/2024 School of Post Basic Psychiatric Nursing Yaba Admission Form will not be available after the due date and any form received after the closing date for submission of all completed forms will be automatically rejected.
Do you have any questions? you can reach us via the comment section below and we shall respond as fast as possible.